| | |
| --- | --- |
| Home Winemaking | |


Do you want to make award-winning wines from concentrate (kits), juice, or grapes? Do you want to improve the quality of your homemade wines? Do you need to solve a wine fault or winemaking problems? Looking for recommendations on buying amateur winemaking equipment? Or are you simply looking to getting started in home winemaking? If so, read on and learn from award-winning, expert home winemaker and commercial winery operator Daniel Pambianchi.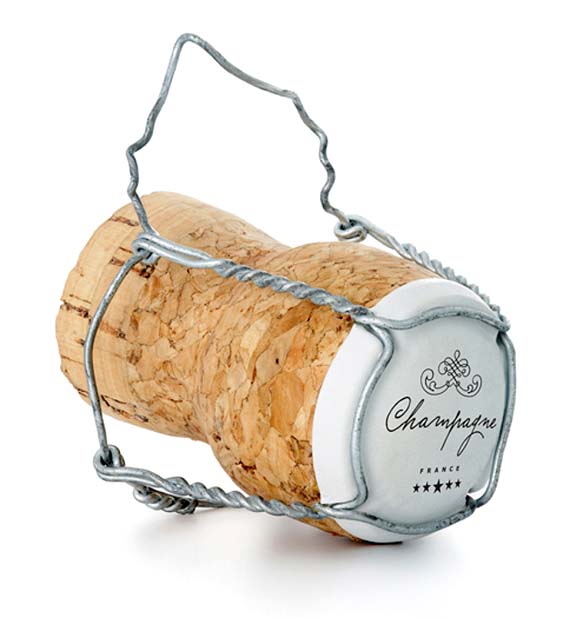 TechniquesInHomeWinemaking.com is a comprehensive suite of winemaking products and services dedicated to home winemakers like you to get you on your way to making award-winning wines. You will find valuable winemaking help and information such as winemaking flowcharts, a troubleshooting guide to the most common wine faults, wine yeast selection charts , winemaking product reviews, and other tips and secrets; you can also
participate in
Daniel Pambianchi's blog
as well as submit samples to our wine analysis services for expert evaluation. And be sure to stay connected with what's happening in recent home winemaking news and events.
And the following winemaking books will help you get started in making wine from concentrate in a kit or teach you expert techniques on becoming an accomplished winemaker.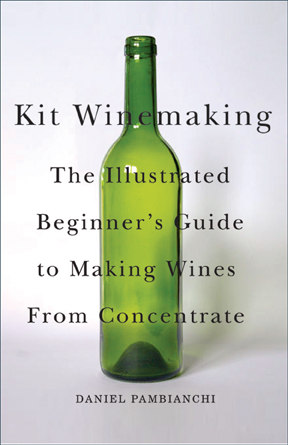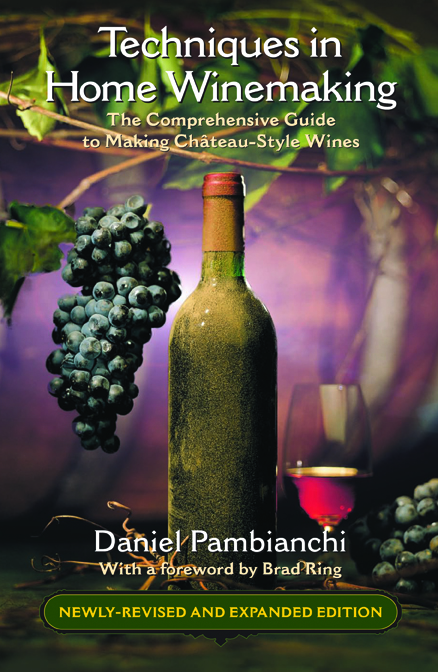 If you are new to home winemaking and want to start slow and easy with kits,
Kit Winemaking: The Illustrated Beginner's Guide to Making Wine from Concentrate
will guide you every step of the way. And whether you are a beginner or a seasoned winemaker,
Techniques in Home Winemaking: The Comprehensive Guide to Making Château-Style Wines
provides invaluable tips and secrets on all aspects of home winemaking from choosing
grapes, juice, kits, equipment, and barrels, to advanced techniques similar to those used in commercial wineries—and all this with handy flowcharts to illustrate the winemaking process and a troubleshooting guide for resolving simple wine faults to complex winemaking problems.
Order your SIGNED copies today.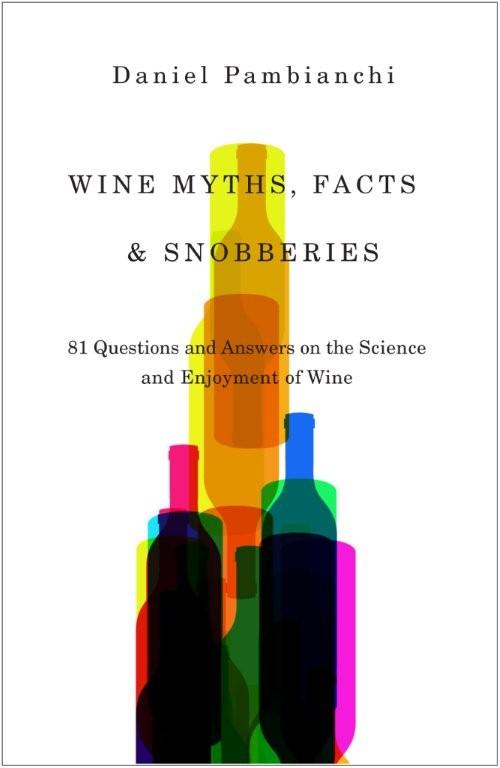 And if you are interested to learn more about the science of wine and everyday interactions with wine, then you will be interested in my other publication, Wine Myths, Facts & Snobberies: 81 Questions & Answers on the Science and Enjoyment of Wine. This book tackles a wide array of questions from winemaking to wine styles, faults, service, frauds, and also presents the latest scientific evidence on the strong correlation between wine and health, all with a dash of humor.

This is a must read for anyone interested in understanding wine from a scientific perspective.