New to home winemaking? Want to learn how to make wine at home? Here, you will find many useful tools and downloads, including home winemaking step by step flowcharts, to get you acquainted and started in home winemaking, a troubleshooting guide, wine yeast selection charts, as well as log charts and Daniel Pambianchi's Sulfite Calculator on WineMaker Magazine's website to help you monitor your wine and winemaking process, and interesting winemaking-related articles to keep you abreast on the art.


DOWNLOADS


Technical Articles


Winemaking Flowcharts


Tennessee Viticultural & Oenological Society (TVOS) Conference Presentations
WineMaker Magazine Conference Presentations
Finger Lakes, New York, 2017

Portland, Oregon, 2015

Leesburg, Virginia, 2014


Log Charts

---

DANIEL'S ARTICLES ON THE WEB

Why Are Roses Planted at the End of Vineyard Rows?
What Is the Impact of Global Warming on Winemaking Regions and the Wine Industry As a Whole?
What Is Phylloxera, Which Has Destroyed Countless Vineyards Throughout the World?
Understanding the Health Benefits of Moderate Red Wine Consumption
Wine & Health - An Introduction
Do (Wine) SuperTasters Exist?
How Do Air Pollution and Acid Rain Affect Vines, Grapes and Wine Quality, and Ultimately Our Health?
How Did Brett Get Into My Wine?
Sparkling Wine - How Bubblies of the World Are Created (And Enjoyed)
Can Light Really Affect My Wine?
Making Great Wine - It's (Almost) All in the Yeast
Are Wines Made From Kits Any Good?


---

LINKS

Daniel Pambianchi's Blog
Sulfite Calculator
WineMaker Magazine


---
Here is a

video of how we disgorge sparkling wine at Maleta Winery.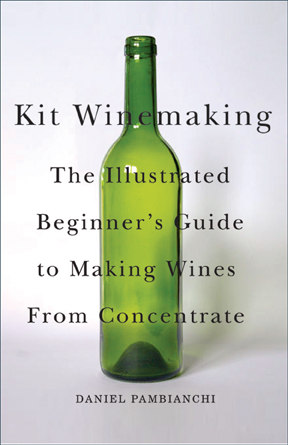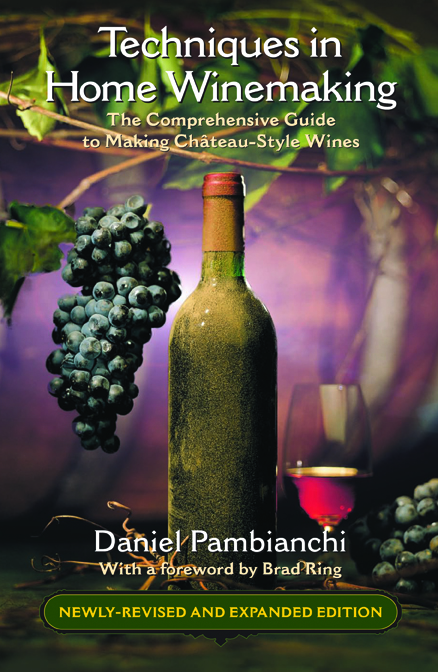 Learn how my home winemaking books can help you, or visit Daniel Pambianchi's blog.